Your Choice of Fees or Commission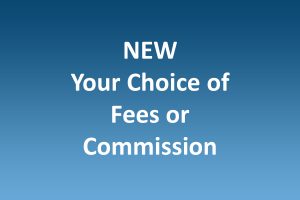 At Succession Matters we believe in choice and, after seeking feedback from our clients and referrers, from 1st January 2016 we now offer clients the choice of how they remunerate us for Insurance; Advice, Implementation and Ongoing Service.
The options are:
Commission model – the traditional retail premium model which pays Succession Matters an agreed commission via the insurer upon brokering a successful outcome for the client. A commission is payable both initially for implementation of required insurances and annually for ongoing service.
Fee For Service – this option remunerates Succession Matters direct from the client for services rendered regardless of outcome for; insurance advice, implementation of required insurances and provision of ongoing service. This option provides a wholesale premium (discounted by 25%) for the life of the policies.
A combination of the above
There are pros and cons to each option which we detail in our advice document and discuss with clients before proceeding.
Click here to download our current Insurance facilitation Flyer which outlines our processes, services and remuneration arrangements.
The Succession Matters Team
https://successionmatters.com.au/success/wp-content/uploads/2016/05/fees-choice.jpg
600
900
Succession Matters
https://successionmatters.com.au/success/wp-content/uploads/2015/07/Succession-Matters-Logo-With-Tag.jpg
Succession Matters
2016-05-06 06:14:28
2016-05-16 04:40:37
Your Choice of Fees or Commission